Facilities Management Marketing Blog Home
Some Thoughts on Social Marketing and Facilities Managers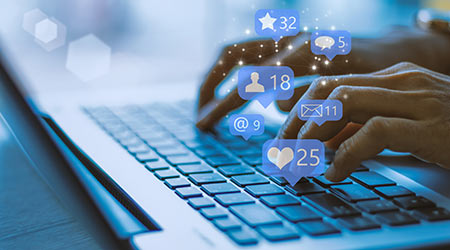 Last October, I recommended putting some of your 2019 marketing dollars into social with the caveat, that you should keep your expectations modest, as social channels haven't caught on with FMs for business purposes.
Well, I practice what I preach. So, in 2019, I upped my social spend and used Facebook and LinkedIn to build attendance for our conferences and trade shows (National Facilities Management and Technology – NFMT Baltimore, NFMT Orlando and our FM Webcasts.
Like you, I am responsible for marketing our products and generating leads from facilities professionals. Consequently, I hope by sharing my observations you will have a better handle when planning your 2020 social.
Out of the two social channels we used the most in 2019 (Facebook and LinkedIn), we found that Facebook performed better with more interaction and more conversions. On Facebook we employed both organic and paid social when marketing our 2019 NFMT events. We kept our paid ads simple and straightforward – with a headline, a strong image reflective of the website, basic description and a call to action.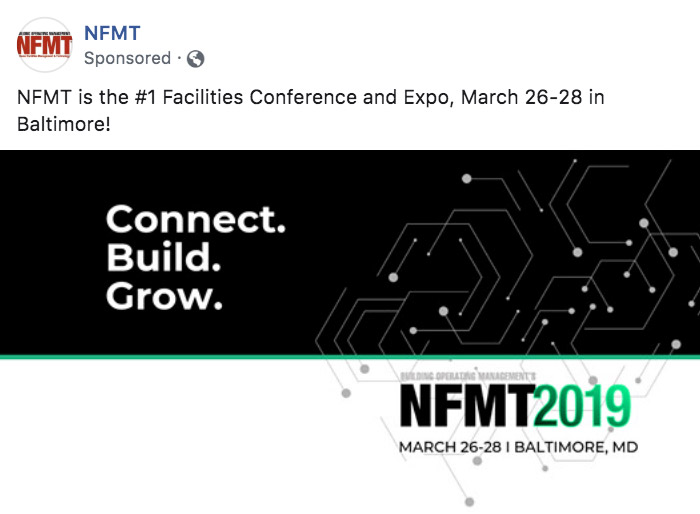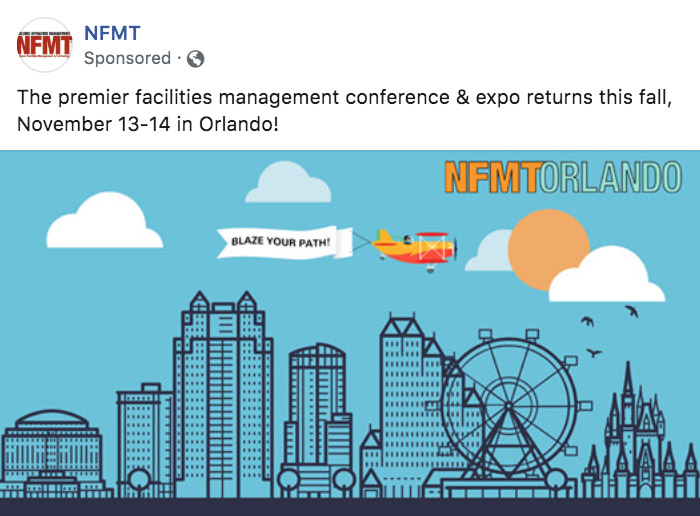 We also used lookalike audiences on Facebook and found them to be reasonably effective. On the organic side, we regularly ran basic posts as well as an occasional video.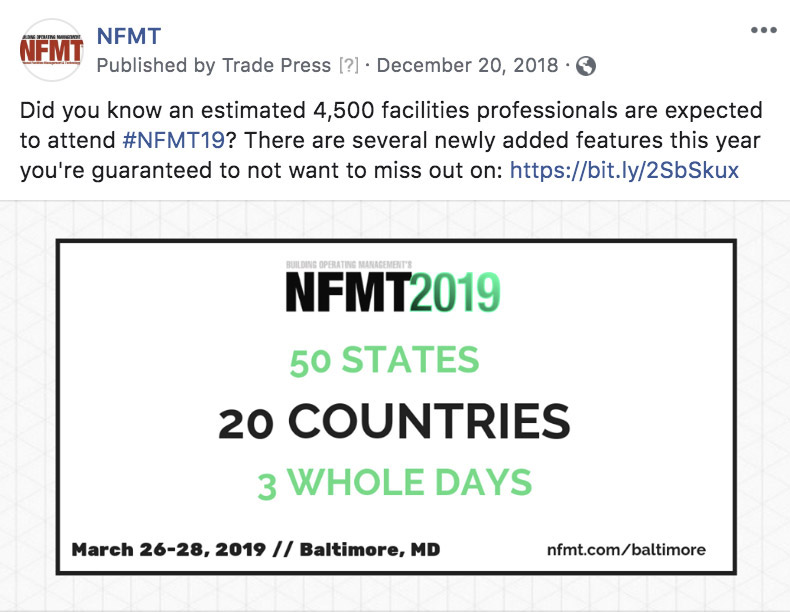 Where do I stand on social after testing it throughout 2019? Am I "all in" on social?
Not yet, but I plan to increase my social spend in 2020. Social proved to be effective in 2019. I anticipate social growing more important to marketers in the years to come as younger facilities managers enter the workforce.
Connecting with facility professionals on social channels like Facebook is no easy task. The standard targeting on these platforms is more tailored for B2C than B2B. FacilitiesNet has a turnkey social marketing program that gives brands maximum visibility on Facebook. You provide your campaign budget and duration. Their digital media managers configure your campaign based on number of impressions.
What have you learned from your social marketing efforts? What channel(s) have you found to be most effective? Please join in the discussion and share your experiences with me. I'll report on them in next month's blog.
414-368-6860
Facilities Management Marketing Blog Home